How to Choose a Watercolor Paper?
Views: 103 Author: Site Editor Publish Time: 2019-09-09 Origin: Site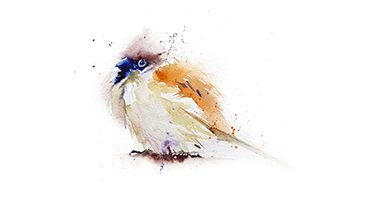 As art material, the watercolor paper is usually made of cotton, rags, or wood pulp, which is cheap and tends to deteriorate and turn yellow, or break up after too long. It is usually used for sketching and watercolor painting. Good watercolor paper should be made of cotton, linen, or rags, and the composition of the paper itself or the sample list will be marked. And a brand mark is the guarantee of good quality.
Used as drawing tools or art tools, watercolor papers come in different forms, qualities, surfaces and weights, all of which respond differently to pigments and different painting techniques. It it is useful to understand the characteristics of the paper and the differences between the papers when taking purchases of them. Then, it's helpful to try different watercolors and see what works best for your style and theme.
Technology of production
Watercolor paper has two kinds. One of it is manual paper and the other one is machine paper. Due to the better and more difficult processing, the quality of manual paper is better, so the price is more high. However, machine paper is made by mass production, so the price is cheaper than handmade paper, which are generally divided into coarse paper, cold-press or hot-press laper. Hot-pressed paper has a smooth surface and does not absorb pigment easily. It can be used for fine description or painting in small size. Cold-pressed paper can develop the characteristics of watercolor, so it is also used by the vast majority of watercolor painters. However, the coarse paper, which dries slowly, is suitable for painting subjects that require longer processing time.

Paper specifications
Most of the paper size of watercolor painting is 22X30 inches, and Chinese people call it folie (2K), which is about 56x76cm size. By folding the folie paper, it can be 4K and so on. And all of the papers are usually available in the market. Watercolor papers can come from different manufacturers, and the specifications and sizes are slightly different. Among the Japanese paper specifications and European paper specifications, there will be more obvious differences.

The thickness of paper
The thickness of paper is measured by weight, and there are pounds (libra (abbreviated as lb) and g/m2. The thicker the papers are, the higher the price is. Paper will expand when exposed to water. If the paper is too thin, after painting with watercolor, there will be severe ups and downs. And the uneven paper will make color, moisture accumulation everywhere and damage the picture. So it is necessary to choose thicker paper.

Form
Handmade papers are usually sold in single sheets. Mold-made and machine-made papers can be purchased in single sheets, packs, rolls, pads, or blocks. The blocks are pre-stretched watercolor paper sheets that are bound on all four sides. When you have finished a painting, you use a palette knife to remove the top sheet from the block.
Also, the paper can be sold in the form of watercolor pad. There are a lot of premium watercolor papers that are sold as a pad, such as Rembrandt, Japanese M.O.. Unlike ordinary watercolor paper with uniform specifications, when taking a purchase of watercolor pad, the painter can choose the most suitable size according to the needs of the subject matter. The watercolor paper is also suitable for sketching because of the thick cardboard underneath and cover protection on the surface.
If you are interested in watercolor painting, hope this article can be helpful for you. Hangzhou Medo Import and Export Co., Ltd. is a professional art material supplier, whose products including professional watercolor brush pen, watercolor pad, nontoxic solid watercolor cake, and other art materials since 1990's.